Easily

the FIRST time

with 4YourCNA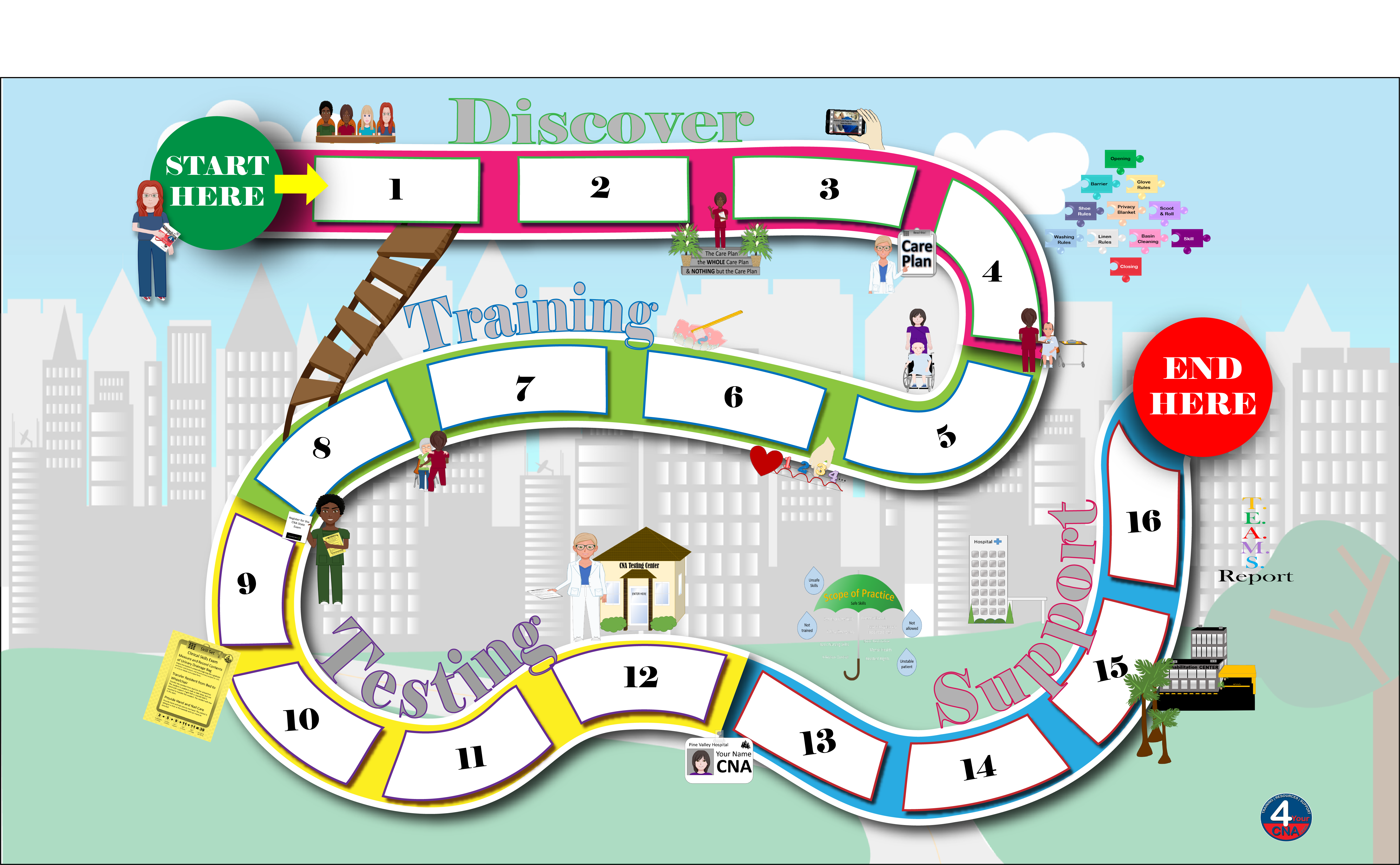 FAQs for CNAs
Looking for information on becoming a CNA? Click here for education requirements, testing processes, workplace details and more!
Shop in our store
Looking for resources to help you pass the CNA Exam? Visit our store for CNA Skills Study Guides, Skills DVDs, flashcards, card games, testing care plan sets, practice kits and more!
Online Course
We have a LOT of free information on this site…but our online course presents ALL the information (in an interactive format) that you will need to pass the CNA state exam! Enroll today!
Animated Lessons
Knowing HOW to do the skills is important…but knowing WHY certain steps are required will help you pass the test the FIRST time! These videos are essential to passing the CNA exam!
View animated lessons: https://4yourcna.com/animated-lessons/
Join Classroom Livestream
We livestream our actual classroom classes every Monday and Wednesday from 9am to 1pm (ET) – watch for free!
Download eBook
Our FREE eBook will go over the written test topics, content and give you strategies to make sure you pass on the first try! Download today!
Practice Test
Make sure you are ready for the written exam with our free practice test! Answer feedback and rationale provided at the end of the test!
Testing Tips
These testing tips will make sure you understand what the test expects! Read these Testing Secrets they don't want you to know!
Workplace Quiz
What is the ideal workplace for you? Hospital? Nursing home? ALF? Pediatrics? Mental Health? You don't have to guess because this quiz has the answer! Try the Ideal Workplace Quiz today!
Our channel is LIVE three times a week – we would love for you to join in!
Live Class Streams: Mondays and Wednesdays from 9am – 1pm (ET)
Live CNA Q&A Sessions: Thursdays at 3pm (ET)
Click on the video to activate live chat.
Choose the perfect pROGRAM
Why choose just one option when you can have it all? The direct attention of a classroom-based program, the convenience of online learning, the interaction with other students, tons of study materials and audio prompts that walk you through the skills! No other program ANYWHERE has as many features as 4YourCNA! Add in the instructor's knowledge as a subject matter expert in Prometric testing and a teaching style that makes learning effortless and you'll see why thousands of students choose 4YourCNA to prepare for testing!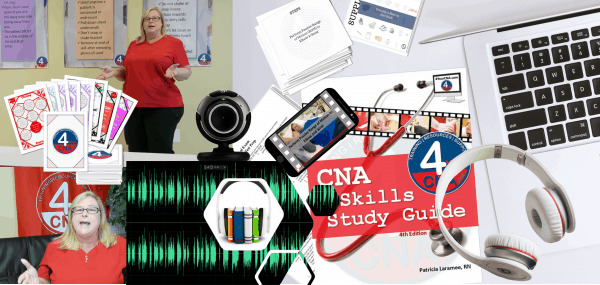 Frequently asked questions