Looking for Classroom CNA Test Prep Training?
4YourCNA, the leader in CNA test prep training, offers classroom-based CNA Test Prep training in Spring Hill, FL. All classes involve hands-on training with morning and evening classes for your convenience. Complete the program in just 4 weeks! Click on the tabs below to find out what's covered, what you need, where the class is located and learn about your instructor. Then, check out the schedule and pick a class that works for you! Registration is offered at LoosEndz Uniforms (2911 Commercial Way, Spring Hill, FL).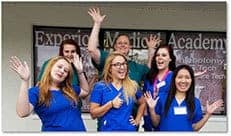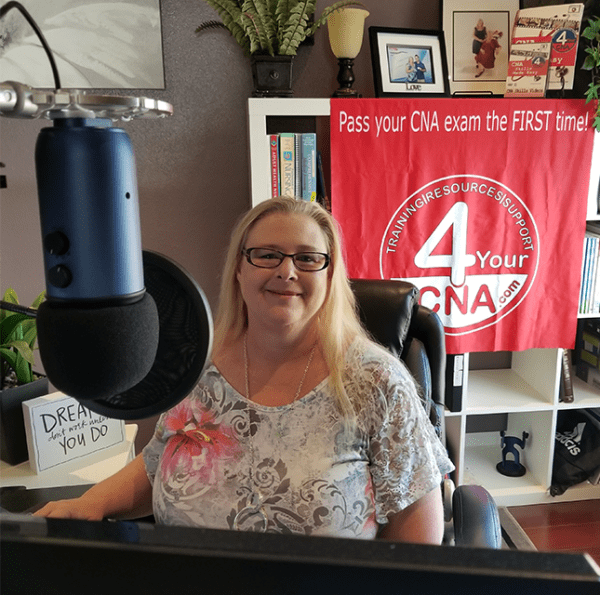 Class Info
What's included
What to bring
Class Location
Schedule
Instructor
Class Info
Learn all the skills and theory required to pass the Florida CNA State Exam, administered by Prometric. This class, taught by an RN, will cover:
Pulse
Respirations
Ambulate with a gait belt
Transfer from bed to wheelchair
Range of Motion (PROM) Shoulder
Range of Motion (PROM) Elbow & Wrist
Range of Motion (PROM) Hip, knee & ankle
Dress resident with a weak arm
Feed a resident in a chair
Perform mouth care with teeth
Perform mouth care with dentures
Provide hand and nail care
Provide foot care
Provide Partial bed bath
Make an Occupied bed
Change position to supported side-lying
Assist resident with a bedpan
Provide Peri-care
Provide catheter care
Measure contents of urinary drainage bag
…and MUCH more!
What's included
Your registration fee includes:
Skills book
Use of the textbook (will be returned on last day of the class)
Skills lab practice time for 30 days after graduation
Online study resources
Test registration assistance
Classroom supplies
What to bring
All students are required to wear scrubs in Royal Blue or Hunter Green (these colors are mandatory) and must have a blood pressure cuff (not automated) and stethoscope by the second class. Students may also find a pen and notebook helpful.
Class Location
All classes are held at the 4YourCNA Training Center, located at 2913 Commercial Way, Spring Hill, FL 34606. Registration can be made at LoosEndz Uniforms right next door.
Schedule
We offer two convenient schedules to choose from:
Day Class:
Mondays & Wednesdays
9am – 12pm
4 weeks
Night Class:
Mondays & Wednesdays
5pm – 8pm 
4 weeks
Instructor
This class is taught by Patricia Laramee, RN (Miss Patti). Patricia is best known for her skills videos on YouTube (with over 12 million views) and authored the skills book "CNA Skills Made Easy", which is used by schools across the country. Her teaching style breaks complex information down into easy-to-understand segments which build off each other as the course progresses, making learning effortless. She is well-known by employers in the area, who actively seek out her graduates for hire.
Mon & Wed 9am – 12pm for 4 weeks
Mon & Wed 5pm – 8pm for 4 weeks
Mon & Wed 9am – 12pm for 4 weeks
Mon & Wed 5pm – 8pm for 4 weeks
Mon & Wed 9am – 12pm for 4 weeks
Mon & Wed 5pm – 8pm for 4 weeks
Mon & Wed 9am – 12pm for 4 weeks
Mon & Wed 5pm – 8pm for 4 weeks
Mon & Wed 9am – 12pm for 4 weeks
Mon & Wed 5pm – 8pm for 4 weeks
Mon & Wed 9am – 12pm for 4 weeks
Mon & Wed 5pm – 8pm for 4 weeks
Mon & Wed 9am – 12pm for 4 weeks
Mon & Wed 5pm – 8pm for 4 weeks
Mon & Wed 9am – 12pm for 4 weeks
Mon & Wed 5pm – 8pm for 4 weeks
Monday & Wednesday 9am – 12pm for 4 weeks
Monday & Wednesday 5pm – 8pm for 4 weeks
11/26/18 (AM only)
1/7/19
2/18/19
3/25/19
4/29/19
6/10/19
7/22/19
9/9/19
10/21/19