Who needs a
Level II

Background Check?
In the state of Florida, and most other states, anyone who works in a position that provides services to children, the elderly, and disabled individuals must undergo a Level II Background Check. Read on to find out more.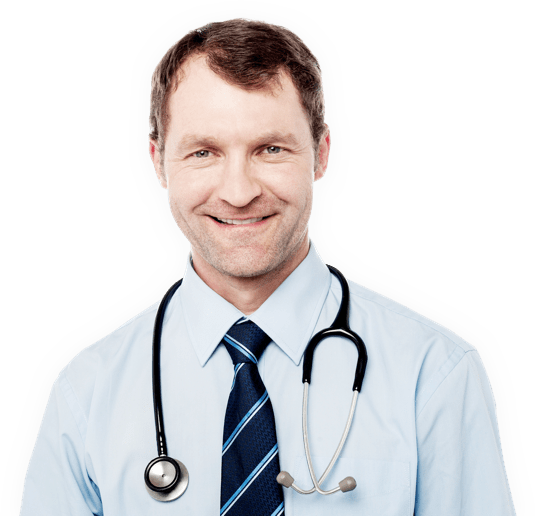 where can i get one done?
All background checks must be done through a participating provider and include electronic fingerprints and a photo. It is important that you get this done through a photo-enabled Livescan vendor approved by the Department of Health.  Click on the state image below (this will take you to the Department of Health's website) to find a Livescan vendor in your area.
But I had one done already....
All background checks are not equal…and they don't all go to the Clearinghouse. The Clearinghouse is a single agency that stores background checks of healthcare providers that meet certain criteria. You MUST be in the Clearinghouse for the Board of Nursing to find your record. If you have a previous background check that is not in the Clearinghouse, it is not valid for this purpose.
Frequently Asked Questions
What if I already had a background check?
Many employers require background checks, but they are not all through the same agency. Your background check MUST reside in the Clearinghouse to be accessed by the Board of Nursing to clear you for testing. The Clearinghouse can only be accessed by participating agencies (Department of Children and Families, Department of Health, Agency for Health Care Administration, Department of Elder Affairs, Department of Juvenile Justice, Agency for Persons with Disabilities, Vocational Rehabilitation).
How will I know if I need this background check?
This process is done automatically – you will not have to take any extra steps!  When you apply for the CNA state exam, Prometric (the testing agency) will send a request to the clearinghouse.  The Clearinghouse will send back one of two responses: "Record Found" or "Record Not Found". Prometric will forward this result to you in an email (see attached example).  If the result of the FBI screening states "Record Found", no further action on your part is required and you should receive another email from Prometric within 2 weeks with your test date.  If the result states "Record Not Found", you will be required to make an appointment with a LiveScan vendor for fingerprint, photo and privacy policy submission.
How does the background process work?
You will need to make an appointment with a LiveScan vendor.  A complete list can be found by clicking HERE, but most students use one of the providers below because they have offices all over Florida and they are usually quick and convenient.  Click on ONE provider from the list below to make an appointment. The costs for each are similar (budget about $80 for the fingerprinting process and screening).
http://www.identogo.com/FP/Florida.aspx
Do I have to take the fingerprints anywhere?
No. This is a completely electronic process. The LiveScan vendor will capture your fingerprints, photo and signature and submit them to the appropriate agency electronically. There is nothing more for you to do.
What happens after I have my fingerprints and picture taken?
The state of Florida will evaluate your background for disqualifying offenses (see related article HERE on criminal history) and, if they find nothing that precludes you from testing, will issue a testing clearance to Prometric (the testing agency) electronically. Once this clearance is received by Prometric, they will assign you a testing date. This process usually takes 7-10 business days from submission of fingerprints; however processing times can be considerably longer during peak application times (i.e., mid-April through June) or if you have a criminal background that must be evaluated further.  Once you are cleared for testing, you will receive an email from Prometric with an attachment that provides your testing date, testing site information and directions to the testing site.  Print this attachment and bring it to the testing center with you on testing day.
Should I get my fingerprints done before I apply for the test?
If you are absolutely sure that you do not have a Level II background check on file with the Clearinghouse, you can submit your fingerprints before applying to take the exam. You MUST use ORI #EDOH0380Z (if applying for CNA certification by exam – other uses will have different codes). However, background checks cost money – and there are no refunds. So, if you already have a background check in the Clearinghouse, submitting another one is simply a waste of money. If you are unsure, you should submit your application to Prometric (either by mail or online) and wait to determine if your record was found.  If your reply email from Prometric states "Record Not Found" make an appointment with an authorized LiveScan Vendor and submit your fingerprints, and photo to the Clearinghouse. 
Can I get my fingerprints done at the Sheriff's office (or other agency)?
No. You must use an approved LiveScan vendor. The background check must include photo and fingerprints under the appropriate code. 
Using an agency other than a LiveScan vendor will render your fingerprints invalid.
How long do the fingerprints stay on file?
The Clearinghouse will keep your record on file for 5 years (this is included in the fee you pay to the fingerprint company). When the expiration date nears, you will receive a notification from the Clearinghouse with instructions on how to update your record.
Students share their experience
The website was a little confusing, but I figured it out (select CNA by examination). I made an appointment for the next day!, they took a picture and fingerprints, and I got my test date the next week.
I already had a background check done for my current job in home care. My letter from Prometric said "Record found" so I didn't have to do anything. Wish me luck!
I forgot they were going to take a photo (it was raining ick). Still waiting on my test date - I had a misdemeanor last year and my teacher said it may take longer to get my test date. But I'll wait because I want this bad.