The Skills Study Guide - a strong foundation
Our Unique CNA Skills Study Guide Skills book gives your students the confidence they need to practice – and it makes sure they are doing it right!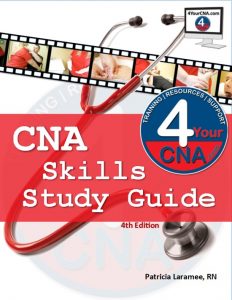 The skills book offers step-by-step instructions on how to perform each skill – according to state testing standards – and includes test-specific information such as the testing care plan, timing information, supply lists, scenario information and theory related to the skill. There are also practice questions, test registration instructions, scope of practice information, documentation forms and even a section on employment and renewal! BONUS: BULK School orders include a voucher code that allows each student FREE access into the Online CNA Test Prep Program (a $149 value!).
Our accompanying skills videos show the students exactly how the skill should be performed for testing and our testing concepts videos help the students understand the testing experience to eliminate anxiety!
With multiple camera angles, detailed explanations and closeups of critical steps, students gain insights into testing parameters and become engaged with the material. This resource correlates exactly with the CNA Skills Made Easy Skills Book, for superb reinforcement of key principles with no conflicts. BEST OF ALL…these videos can be accessed by students at home for FREE right here on our website! This allows students to review core information repeatedly to ensure comprehension and gives the instructor some control over the resources being accessed! 
Along with books and videos, we offer ongoing support and resources to both students and instructors! Visit our YouTube channel to view our videos, contact us by email at [email protected] or use the order form below to order our resources.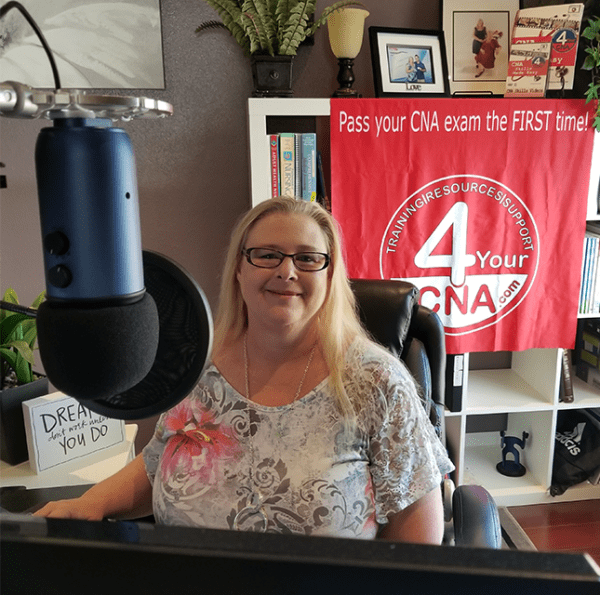 Students can ask direct questions related to the material via our website or YouTube channel and receive personalized answers from our author! The instructor's guide (on CD or book form) explains the teaching principles that help guide lesson planning for maximum impact. Practice Kits that provide all the supplies necessary for tactile participation in the classroom or at home can be purchased directly from us.