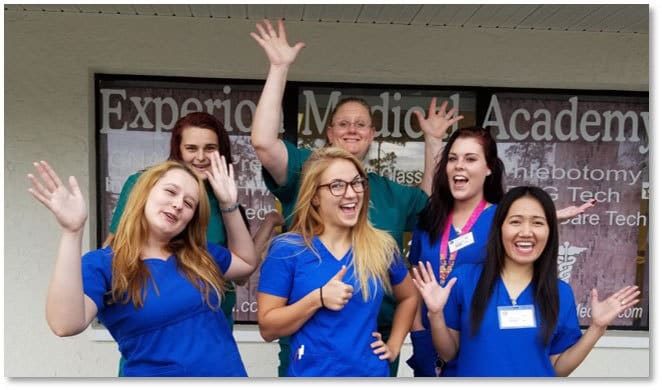 Our Classroom-based CNA Test Prep program offers short-term, hands-on training designed to quickly give you the skills you need to pass the CNA exam given by Prometric. This class demonstrates all 21 required skills and the theory related to those skills to ensure that you gain the knowledge to pass the state exam the FIRST time!
Start July 16th 2018 (end 8/8/18)
Start August 27th 2018 (end 9/19/18)
Start October 15th 2018 (end 11/7/18)
Start November 26th 2018 (end 12/19/18)
Register at
LoosEndz Uniforms
2911 Commercial Way
Spring Hill, FL 34606
352-263-2328
What supplies are included?
Books, classroom supplies, online resources and test registration assistance is included in the cost of the class.
Additional supplies are required. Students will need a set of scrubs in Royal Blue or Hunter Green and a manual blood pressure kit.
Test registration fees are paid directly to the testing agency (Prometric). Testing fees are $155.
Located off US 19 behind Pizza Hut, in front of old Movie Theater. 
2911 Commercial Way
Spring Hill, Fl 4606
352-263-2328