Workplace Spotlight: Urgent Care Centers and Medical Offices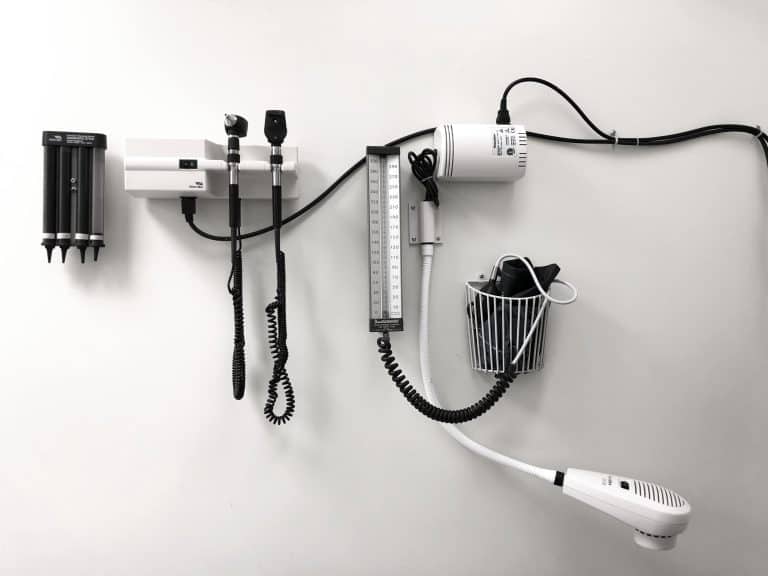 You like to keep things short, sweet and focused on the problem. A complex mix of hands-on, clinically focused care, short encounters in a structured setting with the ideal daytime schedule is right up your alley. Having a team on your side, but not really having to get overly personally involved with coworkers or patients is just the right mix for you! Doctor's office, urgent care center, medical clinic or any other outpatient setting is perfectly suited for your talents.
As a clinic CNA, you will be caring for patients in a more routine manner. The care is very focused on a specific problem or need, and the encounters will be short, but there is an opportunity to learn new things, as the patients (and their conditions) are always different giving you the variety you love.
Working in an office or clinic setting brings very specific challenges, and great rewards. Read below for some specifics!
The pace of healthcare in a clinic is widely varied, depending on how many patients need to be seen. There can be long stretches of frenzied activity, followed by an unpredictable lull – and you never know how long it will last. During these inactive times, there is still plenty to do…clean rooms, restock supplies, inventory, file, call for follow-ups, etc. You have to be good at adapting to these different conditions and switching gears quickly in this setting. But there is a good amount of routine, too. Taking vital signs, determining what brought them in, documenting their symptoms and medications follow a well-established routine. It helps to be able to go with the flow and keep a cool head.
You tend to thrive in a clinical environment, and even though there aren't tons of machines and beeping monitors, it is still a very clinical environment. This is your home turf and it shows in everything you do.
Clinic patients are usually sick or in pain. This can certainly impact the way they communicate and make them impatient. Even though encounters are brief and professional, you will need excellent communication skills with every type of patient imaginable in this arena. There is a wide variety in the type of help that each one will need. From babies to the elderly, they all seek help at urgent care centers, doctor's offices and clinics. You have to be very versatile and be able to adapt to the needs of each different age group, and individual level of ability. You know that, when it comes to people, one size really does NOT fit all. Luckily, you are able to change your approach as needed.
No call lights. No juggling. Your patients are seen one at a time, thankfully. If you have spent time in any other setting, this can feel like a breath of fresh air. 
But, with a room full of waiting patients, we have to decide WHICH one will be seen first. This is called Triage, and can be the most difficult aspect of an outpatient CNAs job. Choose wrong, and a patient could suffer serious consequences. 
Overall, though, outpatient CNAs generally develop a good feel for which conditions need to be seen immediately, and which ones can wait a bit longer for medical attention. This is a valuable skill, and one learned well in this setting.
4. Oversight and Supervision
Outpatient CNAs like either like being part of a healthcare team, or they don't. Luckily, the choice is yours. Most of the time, Outpatient CNAs work independently as they room and discharge patients. Occasionally, they will need to collaborate with other team members to pass along information. But there are always other team members at hand in case of emergency, which can be comforting (especially when you don't know what surprises your next patient has in store for you). Because there are a lot of workers in a small setting, it can feel less isolating and more secure than some other settings. Outpatient CNAs are comfortable with supervision and their role.
5. Length of Patient Interaction
Clinic care is usually short, often no longer than a few minutes. Outpatient CNAs are generally friendly and comfortable talking with strangers, but keep conversations short and do not get to know the patients very well.
Outpatient clinics usually run during daytime hours, although there are some settings that may offer extended hours. Shifts will vary, depending on what is needed, but 8 hour shifts are common. There may be some flexibility in scheduling in some settings, but that is pretty rare for this type of work.
Nights, weekends and holidays are often not required, as these settings are usually not open during those times. However, urgent care centers may operate on an extended schedule that includes nights, weekends or holidays in some areas. This would be a good interview question.
Outpatient settings usually do not offer the highest pay for CNAs, because the type of work isn't as demanding and the hours are more convenient! But they also may offer additional benefits to offset the moderate pay like medical insurance, paid time off, tuition reimbursement, continuing education, staff training for new skills, etc., so it pays to ask if benefits are available.
Some outpatient settings will employ PRN workers to supplement staffing. PRN workers often do not qualify for benefits and usually work less than full time hours, but get a higher rate of base pay instead. This can be helpful if you need a higher pay rate to take care of your monthly obligations and don't need insurance.
Outpatient CNAs have to be versatile and willing to learn new skills. Even though the nature of the job is pretty routine (get vital signs, find out why they need to be seen, obtain a brief history and medication list), there can be some unpredictability as well. Patients may have a severe illness or injury that requires advanced medical care until they can be transported to a more advanced care provider. CNAs in this setting may learn how to assist with procedures, learn sterile technique, obtain EKGs, take basic x-rays, or a variety of other medical tasks. Every facility will require a different skill set, depending on the needs of the patients they serve. Training is usually provided by the employer which makes you much more valuable as an employee!
9. Opportunity for Advancement
Outpatient settings generally offer little opportunity for advancement. Tuition reimbursement is not very common, and there is little room for growth in this setting without further formal education, other than advancement into a supervisory role.
Clinic CNAs work closely with a very small team, which will include doctors, nurse practitioners, physician assistants and other support persons. It's your choice if you want to develop a close-knit team or prefer to keep things professional and not get overly involved.
It pays to pick the right workplace…and your personality will have a huge impact on your overall success. Often, we have unrealistic expectations and the reality doesn't live up to what we THOUGHT the work would be like. Knowing what to expect and making sure you have the skill set to perform well will go a long way to ensuring your success, no matter WHERE you decide to work in healthcare!
You might also be interested in: