Episode 1: Cherokee Infinity
If you work in healthcare, you probably need scrubs. Chances are, the scrubs you are wearing right now have seen better days. Let's face it…you wash them often (all those germs…). Which means they aren't going to last as long as your favorite jeans that you only wear once a month (or less with all that overtime you are pulling!). But with over 50 brands, each offering a ton of different lines, there can be thousands of options! Add in different materials, styles, colors, fits and sizes…it's enough to make your head spin! But don't give up because this series is just for you!
Each week we showcase a specific scrub line on several different models and get their take on the good, the bad and the ugly. And since we use REAL healthcare workers, not fashion agency models that can make a paper bag look good, you get a real sense of how these scrubs will work for YOU in a real healthcare setting.
So grab a friend, and some popcorn, and check out the Infinity scrub line by Cherokee. You might just like what you see!
So, is Cherokee Infinity right for you? Only you can tell. But their soft, stretchy, antimicrobial material has won over a lot of fans and you might be next! With over 20 colors to choose from, it's sure to comply with ANY dress code requirements! They come in plus size (up to 5X in many colors), petite length (up to 2x) and tall length (up to 2x).  Check out the details below:
Featured set:
Suggested Retail Price $28.98
Suggested Retail Price $34.98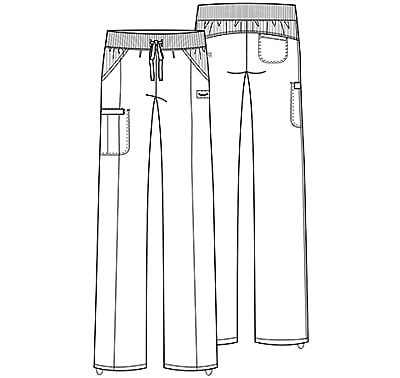 Prices may vary by retailer. Prices shown are manufacturer's suggested retail price (or MSRP). Plus sizes and tall sizes are additional. Please visit your local retailer for current pricing.
Features:
antimicrobial
body contouring
breathable panels
cargo pocket
drawstring waistband
drawstring pant leg
badge holder
multiple pockets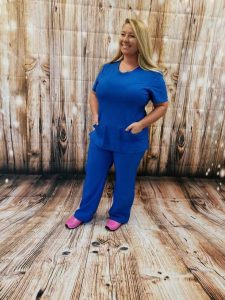 What do YOU think of Infinity scrubs? Leave a comment below to tell us your thoughts!
Do you have a favorite scrub line that you would like to see featured on Fashion Friday? If so, drop us a comment below!